With compact living and minimalism on the rise, the days of having huge apartments are a thing of the past. However, homeowners are faced with the conundrums of making a small apartment look and feel bigger. The good news is that you don't need to knock down walls or make expensive renovations just to double the size of your space. If you have a small apartment in Malta, we have the very best tips to make the most of it.
1. Use multifunctional furniture
Choose practical and multi-functional pieces of furniture that don't take up too much space. If your lounge is tiny, stuffing in a padded 6-seater "L"-shaped sofa that incorporates a daybed is not the best decision. Rather, have elegant and comfortable single chairs that can double up as dining room chairs when you need it. Another option is to add a compact 2-seater sofa, preferably one that incorporates a pull-out bed, which you can use as an additional sleeping space for an out of town guest.

2. Less is always more
If you run out of space, the solution is not to cram in stuff as close to one another as possible. Negative space is just as important as space occupied by furniture. A room that is filled to the rafters is the last place you would want to live. Keep what you need and send the rest to storage, sell it, or donate it.
3. Clever storage, clever you
Hidden storage is heaven sent. Sofas now come with hidden storage compartments underneath and modern ottomans are designed as storage boxes with a padded lid. Some clever designers even have the option of stairs with storage spaces available under the step! Add extra shelves in cupboards, mount hooks on the side of cupboards for hanging coats and umbrellas. Utilise areas above eye-level such as the top of cupboards: buy wallpapered storage boxes to put up there and this will keep everything neat and tidy.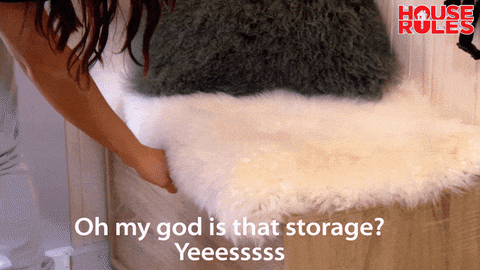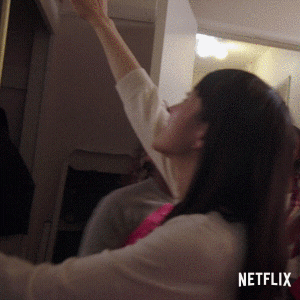 4. Install shelves
Shelves are a lifesaver. Floating shelves are inexpensive and can carry a good amount of weight. They also come in a range of colours and finishes to fit in with most interiors. Get your knick-knacks off the floor and onto a shelf to declutter your apartment and create new spaces. You can also turn an old vintage ladder into a stack of shelves or clean it up and use it by leaning against a wall. Some clever designers have glass panels cut to size for use on the steps of the ladder, thereby increasing the area size to display things. Mount a magazine rack on the wall and use it as a bookshelf. Hang suspended shelves from the ceiling; drop down lights from the ceiling instead of cluttering tables with table lamps. 
5. Use mirrors
All the best designers know this trick: double the size of a small room instantly with a big wall mirror. It will also bounce light around and elevate the mood of darker spaces. Pairs of smaller mirrors will also work and create focal points and if you find the right place, it can create the illusion of another room being adjacent! Mirrors are magic, so use them as they are inexpensive and portable.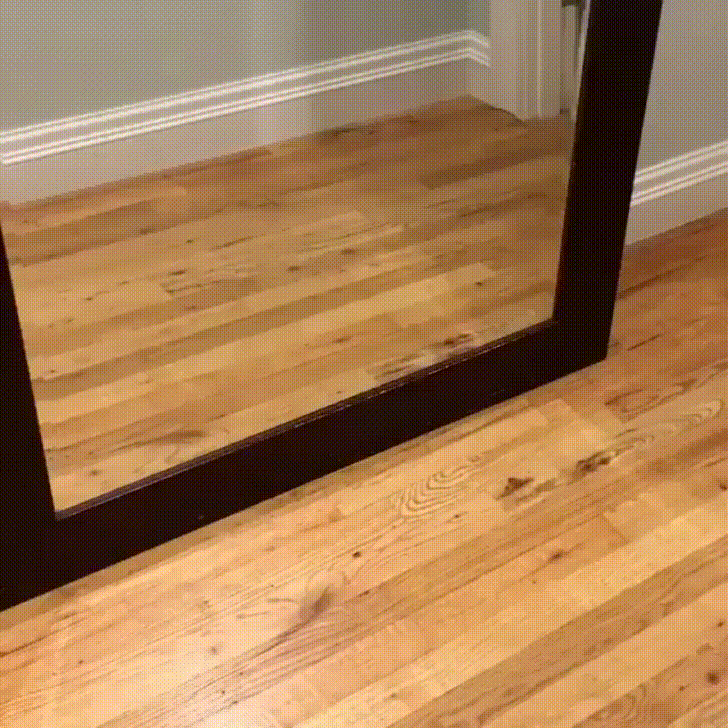 Other items that will create the illusion of space are floor-to-ceiling curtains, darker accent walls that recede optically or you can choose lighter floor tiles, coverings or carpets. These are all tried and trusted methods of making the most out of small spaces and never fail. Before you set out buying things or spending any money, have a look online at the thousands of brilliant ideas for maximising the space in small rooms and apartments.